About Healing Relationships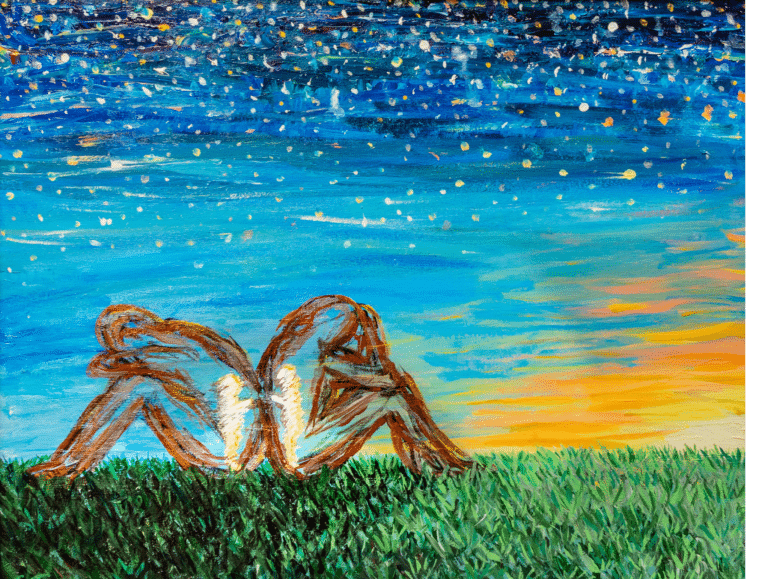 Joy Wagner, Licensed Marriage and Family Therapist
Cultivating Healthy Relationships
One of the best representations of the difficulties people experience in interpersonal relationships and their relationship with themselves is expressed in the art installation at Burning Man called "Love", by Alexander Milov. In my therapy practice, I help guide individuals, couples and families in reconnecting with and healing their inner child so that they can better connect with others in every relationship in their lives. Like the art installation shows; we can outwardly be hurt and angry but internally yearn to connect with our spouse, partner, or children. It is my mission to give therapy clients tools to heal their inner child and foment the bonds that connect us to one another in positive ways.

Whether it is a professional relationship with co-workers, a friendly relationship with neighbors, a family relationship with loved ones, an intimate relationship with a spouse, or most importantly, a loving relationship with self, relationships are everywhere and part of everyday life.

Our ability to establish boundaries, communicate feelings and needs, process challenges and traumas, and forgive and maintain hope is essential to nurturing these relationships and creating peace for ourselves and those around us. No matter what stage of life you are in or what difficulty you are experiencing, therapy can be a helpful, healing process.
My educational background includes an MS in Marriage and Family Therapy from Capella University in Minneapolis, MN. I have a BS in Psychology from Capella University. I pursued these degrees to fulfill my greatest passion: helping individuals, couples, and families find healing and insights for their lives.
I realize that everyone is different and experiences the world in their own unique way. For that reason, I do not ascribe to a single therapy method, but seek to work in the way that best suits the client(s). I have experience working with relational issues, parenting challenges, and mental health issues such as anxiety, depression, bi-polar, etc.
Therapy is a very personalized process; I always encourage new clients to schedule a free intro session with me to determine if my approach is a good fit for your needs.
"When you touch one thing with deep awareness,
you touch everything."  – Lao Tzu